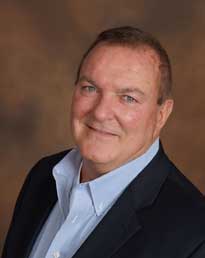 Ron Poole,  MBA/CBC
Owner & President
Ron Poole is a seasoned business entrepreneur focused on growing enterprise value by improving operational processes while simultaneously winning employee and customer loyalty. Ron is skilled at business and financial management and insists on achieving measurable results in every endeavor. He has a natural hands-on style that inspires trust and develops innovative solutions to complex problems.
Ron spent 16 years in the marketing consulting business in Houston and Austin developing strategies for his clientele to improve profitability and increase market share. He directed the strategy and tactics to triple market share for a major oil company in the industrial lubricants sector. He helped a mid-sized advertising agency increase its annual billing revenues from $1.5 million to more than $5 million from a single account in less than 3 years. And he developed an action plan to help a major oilfield service company go from a #5 to a #1 market share ranking in less than 5 years.
Ron spent another 10 years as Marketing Director with Computer Sciences Corporation where he implemented a successful marketing automation platform, and directed a Six Sigma project to significantly reduce cycle times and eliminate rework for marketing service projects.
A third generation entrepreneur, Ron began his own entrepreneurial pursuits in 2006 with Premier Leather Restoration, then acquired a tire store in Austin a year later. The following year he established a propane filling station at Ron's Tire & Battery to serve a need for the growing numbers of catering trucks during the construction boom. After buying a weekend home on Lake LBJ Ron discovered a huge unfulfilled need for sediment removal services in channels, coves and marinas around the lake and started up Clean Channel Dredging. A few years later Ron discovered another unfulfilled need and opened Ron's Tire & Battery in Kingsland.
Ron served in the United States Navy Submarine Service as a Sonar Technician Petty Officer. He currently serves as President of the Kingsland Chamber of Commerce and is a member of the Kingsland Lions Club. Ron holds a Bachelor of Business Administration in Marketing from the University of Houston, and a Master of Business Administration from Houston Baptist University.